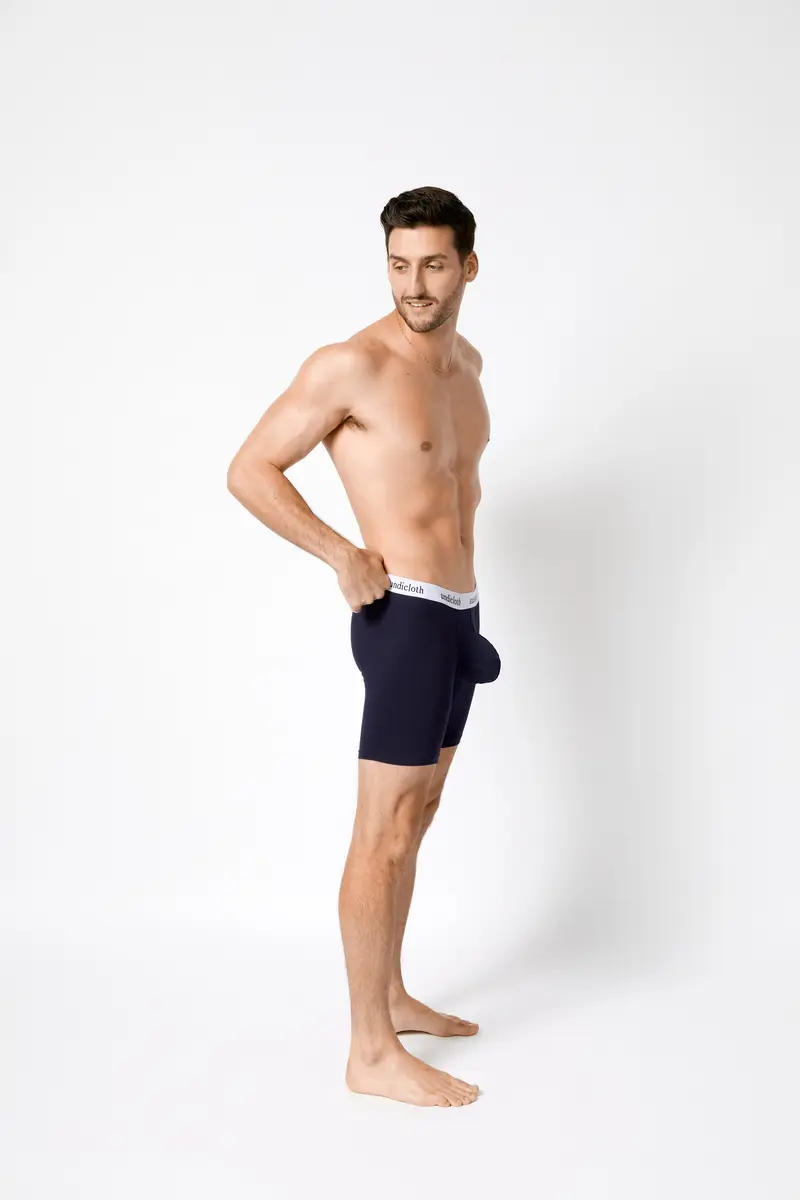 When you're only halfway through the day and you get that ting, the feeling that your legs or butt cheeks have started making sandpaper…
Okay so I have firsthand experience of the chafe or as we like to call it in the Arts Industry "gig butt". When we rehearse and place all the technical elements into a live show, we can work over 16-hour shifts and you need to have a trusty pair of undies on. "gig butt" makes it so hard to work and you can tell all the unlucky buggers who have it as they either walk on an angle or with a very wide gate and the sad fact is it lasts for days once you have it.
undicloth® was brought to market for nothing but comfort no matter your task or how long your working day/night is. We first launched the boxer brief back in 2020 which changed the way men hung about. They bought one pair and then came back for a week's worth. To some extend the boxer brief will help with eliminating the "gig butt" though for those with the wider legs or who get dirty Longcloth are savours.
The tighter longer leg not only stops your legs rubbing skin on skin, it stops the dirt and grim from the worksite getting into your sacred space. By reducing and stopping both these issues the cause of the problem can be hit on the head. While eliminating "gig butt" we have also introduced a higher waistband at the rear to stop that coin-slot or butt crack exposure.
Longcloth continues with the undicloth® design of a 100% organic cotton pouch. This pouch is not a booster but instead allows you to hang about naturally. Longcloth are made in Sydney, Australia for men all over the world.