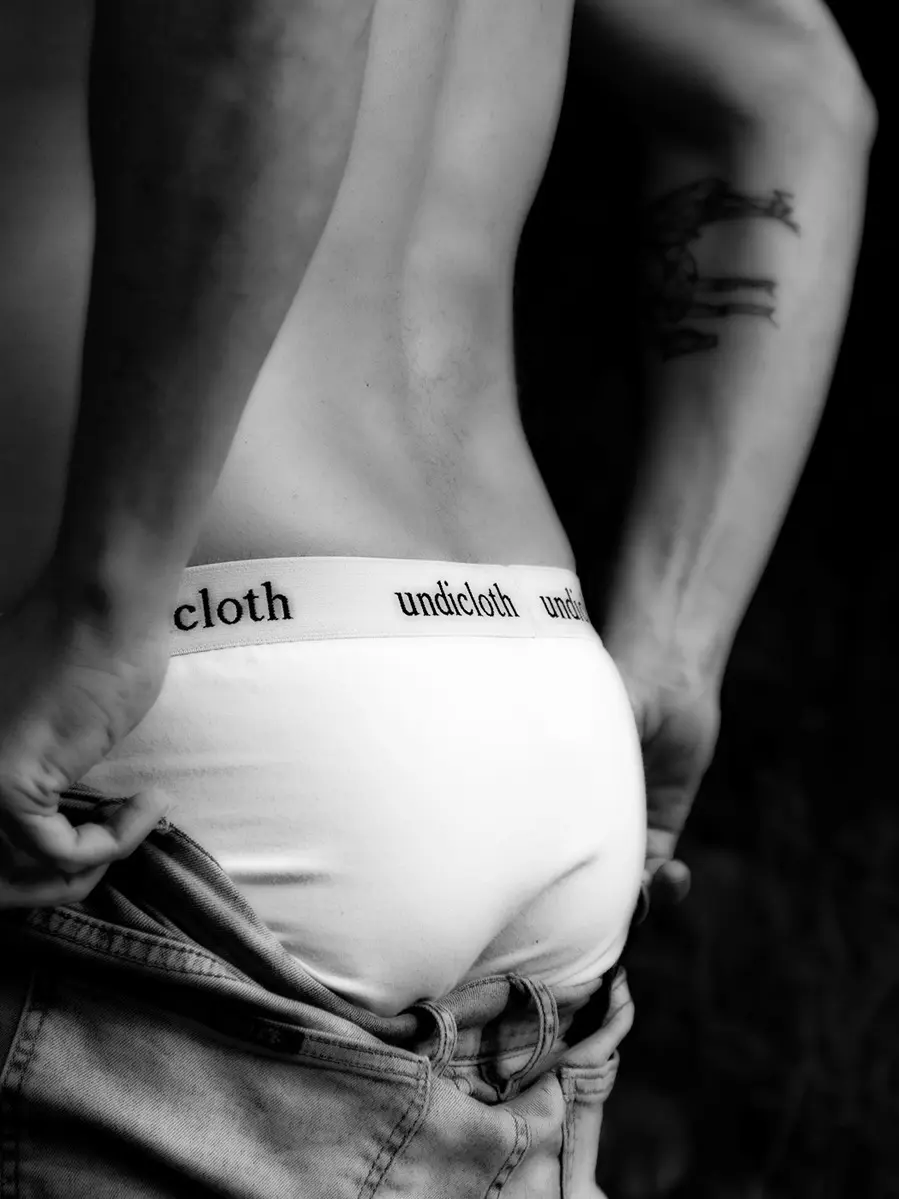 Briefs, boxers, boy-leg, loose, tight, lycra, cotton, sparkly… if they've made it, I have given it a go. Undies have always been a sticking point for me- unable to find the elusive holy trinity; comfort, support, and style.
Low points in life often give way to revelations and my underwear was no exception. Who hasn't been there? Wearing loose boxers that day to maximise air flow, up a ladder at work with your workmates below looking up… you get the picture- or should I say, they did. That was the day everything changed.
My undie design was born out of necessity. I needed underwear that not only had support down there, but also room for the boys to breathe, invite friends around if need be. A one-bedroom rather than a studio. My design phase stretched fabric in every direction aiming to achieve that perfect fit, and after many Frankenstein-esque creations, I developed a sample that fulfilled my every need. Comfy and sporting a roomy pouch, they were certainly no swan, but rather reminiscent of a spoon-billed ugly duckling. Frayed hems and roughly stitched together, these undies were in desperate need of professional help.
Tradespeople skilled in the art of male underwear manufacturing are few and far between, but luckily I managed to snag some talented humans with my unique design and passion. The perfect pair drew closer with every redesign, re-redesign and tweak until finally I had it. The holy trinity. Comfort, support and style. This was great news for me as I now owned several pairs of the world's most expensive anti chafe underwear customised to my specifications, but I stopped and thought- could this be the start of something bigger?
There was already a leaking tap in my mind. Drip by drip, year by year, the idea of being my own boss has been growing stronger. Create the life I want. Be financially independent. Be free. The prospect of developing my underwear into a business turned that tap on full-bore and flooded my thoughts with possibilities. This is it. I'm going to do it.
undicloth® was born and are made in Australia
www.undicloth.com.au